6 tags
4 tags
6 tags
3 tags
5 tags
1 tag
4 tags
9 tags
9 tags
8 tags
8 tags
5 tags
crafty little bugger.
Oh winter. Get away, it is spring here. Have you not heard the daffodils and seen Mister Peebles newly ironed short trousers? Goodness. Maybe by the time the wonderful Crafty Fox market happens on the 24th March, winter will have listened and packed its bags. Even if it hasn't it's warm inside the Dogstar in Brixton. Mister Peebles is on the Sunday shift and will be there with...
9 tags
cheese on toast.
Love is in the air, cheesy lines are too. Whether you think it's naff or the most romantic day on the calendar, Mister Peebles hopes you are enjoying it. 
7 tags
Feeling Fish and Chipper.
Mister Peebles very first solo exhibition is in a rather lovely beach hut. It just happens to be in the middle of London rather than by the sea. You'll be easily fooled though with some delish chips and fishes in your tum, a cream soda in your hand and the rather lovely Alan and Miranda to make you forget that your landlocked. Mister Peebles is there until mid March and hopes you will...
6 tags
hard at shirk.
Oh January. If ever there were a month to hide/snooze/hibernate, January would be it. Cold, grey and dark …in these parts anyway. Mister Peebles was a busy chap over December and has compensated in January by being a bit of a work shirk. Huddled by the (electric) fire drinking a brew. He has had his slap on the wrist and will be making himself very busy to compensate for such wanton...
7 tags
clappy new year.
Round of applause. It took him a while to get here but Santa has come to have a well earned sit down and a brandy with Mister Peebles. He popped in to send his best wooly wishes to all for the coming year. 2013. Resolutions at the ready.
5 tags
jingle jongle.
A chilly week has blown across the UK. Furry hats at the ready and what better time to get some handmade presents in your wooly mitts? All this along with a flask of tea (…brandy) in readiness for that fast approaching day. Designers/Makers are part of The Winter Festival on the Southbank of the Thames. Come and find Mister Peebles amongst charming company at this twinkly gathering. ...
5 tags
he's a crafty one.
Oh well well. Mister Peebles is making a new friend in the Crafty Fox this Sunday 9th December (and a DJ badger too) There will be festive presents that no one else will have, tea, cakes, music and beer. What else could you want on a December Sunday? Nothing. Come along. Brixton, London. 11 to 5. 
9 tags
reasons to leave the blankets.
It is the time of nights drawing in and staying under the blanket. Mister Peebles has been coaxed from under his, on weekends no less, to bring festive whatnot to stalls near you. Like these: 29th November - Camden Night Market 1st December - Trinity Market Bristol 9th December - Crafty Fox, Brixton 15th December - Designers/Makers Spitalfields 14th - 16th December - Southbank Winter...
4 tags
what a gent.
Oh tweet tweet. These are a small army of feathered comandos readying themselves for the festive season. Maybe they will join the Silent Knight and guard your Christmas well, perched from a branch or peeping from a wreath. These and their fellow birds-on-pegs will be on parade at up coming markets.  Made with: Feathered pals, glittery bow ties, tip of the top hat.
9 tags
silent knight.
It is mid November. This is the time we realise that it is not just retail mania but very almost Christmas countdown season. Festive feelings are brewing. Grab a mulled wine, your woollen what not and go with it. In this spirit here comes the Silent Knight. Defending the festivities and guarding the gift givers.In shhh we trust. Made with: Watercolour pencil and tiny armorers.
5 tags
marche on.
Mister Peebles was sat at a market in the wonderfully elaborate Chelsea Town Hall last weekend with We Make London. It was a little bit Christmassy which is almost allowed. Almost. Spitalfields Market in East London will be slightly inappropriately early with the festive stuff this weekend (though it is now cold and dark so lets give in to it) Mister Peebles will be there with a hot water...
4 tags
cut and haste.
It is a busy old few weeks ahead for many and Mister Peebles is no exception. Between keeping his feet warm and watching the weather he is hastily making and doing and printing, for a little run of autumnal markets and nearly-winter activities. Look out for him fooling about near you. Starting with We Make in London's Chelsea town hall this Sunday the 4th November. Preparations are...
spook spook.
There's all kind of autumnal spooky what not about, the clocks have gone back and its all a bit scarily late in the year. This is not a problem once you look forward to stew and mulled stuff, radiator warmed pants and boots with big socks on.  …Or move to Australia. Its warm there. Made with: Munchkin Pumpkin. Tea Light.
6 tags
on a (com)mission
Oh weddings. A nice day with cake, booze and some love and that. Well if you are to ensure folk show up for the cake and love, you have to make them save the date. Its not animals this time it is people. Kiki and Stu commissioned Mister Peebles to help them save their date and this is the result. They have since added their own finger print balloons up above. Sail off into the married hills...
4 tags
we make. autumn.
Ah the trees are getting bare and the nights are getting long. This is the perfect excuse to put on some big socks and wander about with those people you like. This weekend you could wander to Old Spitalfields. Mister Peebles will have wandered there ahead of you and have a cart of treats to offer. Look for the We Make London signs… They'll be making merry. ...
3 tags
designers / makers.
Designers. Makers. There is a place they gather. The wonder filled Designers/Makers is set up to bring you some great design and hand made stuff. They have let Mister Peebles join the party and he is most excited. Many autumnal events are on their cards…  Ah autumn. A good time for markets, mulled wine and big freaking scarves. More soon… until then -...
4 tags
sailing by.
Mister Peebles stint in Hampstead at the rather spiffy Into The Woods is nearing an end. He will be sailing onto other places shortly but why not cruise past there today or tomorrow for some forest fun.  Watch out for updates on new ports of call in the coming weeks.
5 tags
deeper into the woods.
Ah lovely Hampstead. There are slightly less rude things than usual going on in the woods up there this week and this wood is in Perrin's Court. There is many a woodland creature hot-footing it there to see their mates, you could go too. Sannapanda and Anna Wiscombe have cleared a path for you so head down from the 14th to the 23rd September 2012. Or if you are feeling fancy then there is...
8 tags
into the woods
If you go down to the woods today, you'll be sure of a big surprise. Sannapanda and Anna Wiscombe have made a picnic of forest creations and you are welcome to join. The pop up shop will be open for business from the 14th September 2012 at the Oak Studio in the little glade of Hampstead.  Have a look here for more tasty information:  ...
8 tags
pigeon toad.
We all come in different shapes and sizes. Some of us are a little bit wonky. Maybe that's ok though, makes it all a bit more interesting. Let your freak flag fly, you might meet a like minded (or bodied) buddy. Made with: Watercolour pencil, socks and best buds. 
5 tags
cabbages.
It's infectious this internet. While a man who prefers a good dusty hardback to the shiny technologies, Mister Peebles is getting about the internet. You can now buy cards online at Of Cabbages and Kings. There'll be cat doorstops and late summer treats coming to other internet destinations soon… and to the real life stalls and shops. Visit: http://ofcabbagesandkings.co.uk/...
5 tags
game set and match.
ok. its a good match. Mister Peebles and the interweb. He has come round to the idea so much he is working on an online store. yes. it'll be here very soon. in the meantime he'll be lighting charcoal barbecues and enjoying an elderflower cordial ta very much.
6 tags
for reel.
This young man knows what's up. He also knows what's down and sideways as it goes. Are you keeping it real? Maybe keeping it imaginary is better sometimes. Always use a bit of imagination, even when it does get too real. This one is for Mr Petah Hayes. http://soundcloud.com/echo-lake/  Made with: Water colour pencil, pen, reel good tunes in the headphones.
5 tags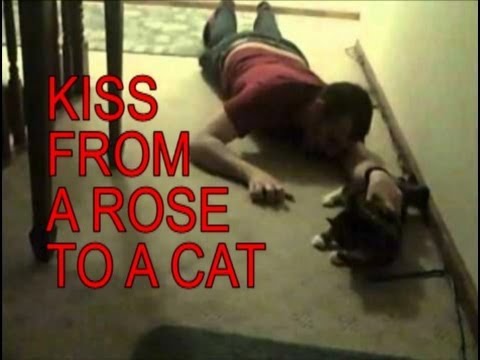 6 tags
things used as bookmarks.
hold the page.
5 tags
jack greene.
Mister Peebles knows a little bar in a place at the end of the earth that just opened and it is a place to behold. Jack Greene - Books and burgers and beer. This young buck graces one of the walls and over sees the goings on. He wishes well all those involved. He wishes he was in their hemisphere sometimes. Made with: Deerest well wishes and that.
3 tags
absence makes the heart grow fonder.
Oh Mister Peebles. He has been a little buried in books and trying to train his moustache to do tricks. He's been doing some interesting things though we were unsure where he was for some time. Then he location was revealed down a most curious mews. He can't help himself with monogramming stuff. We've dug him out, dusted down his jacket and will be encouraging technology back...
4 tags
cats don't like the rain.
Marketing again? This is becoming a habit for Mister Peebles… It was the Designers Makers market this time and in spite of the rain outside all was well under the cover of old spitalfields. These colourful chaps accompanied the ladies Mister Peebles sent to do the heavy lifting and they all stayed dry and met some passers by. They ate a baked potatoes too. (The cats stuck to fabric...
4 tags
did you make that?
All the chaps at this market can answer 'yes siree' when you pose the question above. They did make that stuff and they brought it in cases and boxes and bags for you to have a gander at. So go and have a gander. Mister Peebles will be wheeling down there too. So go stare at him. If he dares to show his own mug. He's so often in the home library these days… Saturday...
4 tags
setting the benchmark.
Oh what a lovely place to rest your buns. You might have to be quite small or have very short legs but you'll always have company on these benches. Newington Green. London.
4 tags
shop.
Mister Peebles has set up shop… sort of. On etsy. You can get cards at the moment and much more to follow soon. He is tinkering away trying to work out this technology nonsense to bring you his best odds and bobs to buy for your very own. http://www.etsy.com/shop/misterpeebles Wink.
7 tags
market days.
Roll up roll up! What a lovely bunch of coconuts! Get your cabbages, get your kings and other things. Mister Peebles will be at Abney Hall in Stoke Newington with other traders giving people things to buy for other people or themselves. Maybe get a piece of carrot cake & a tea, maybe get a new most treasured possession. Mister Peebles' friend the walrus knows that's what it all...
6 tags
at your sir... vice.
He's there, amongst the the mint leaves and the candles, collecting tips for the hard working staff at his favourite night spot. This little cat butler is stationed on the bar at Ziloufs in London town. It is one of the only places to tempt Mister Peebles out of the comfort of his den and into the bustle of night life. Should you ever fancy a beverage or a seat on a comfy sofa next to a...
6 tags
stuff your face lover.
You'd never know it was valentine's. The masses of red things and annoyed looking women don't give it away at all. Well Mister Peebles might not be an old romantic romeo but he does like themed food of all kinds. Whipping up some houmous and sprinkling a paprika heart on top for his loved one. Show them you care. Take a dip.
5 tags
get your wonderhill fill.
Oh the old chap will be showing his wares at the Wonderhill pre-valentines spring fling market this Sunday the 12th February for those of you that are thereabouts. Many other wonderful things to sniff around too… and its in a pub. so, beer and shop? Yes we think we will.